Viola fingering chart

Buy Viola in Music's Collection of
13 famous tunes
Read more
Here is a viola fingering chart for you to download (free) with the notes in first position on each string and relative fingers. You can also see the notes written on the staff.
There are the keys with up to three sharps (C, G, D, A) and up to four flats (F, Bb, Eb, Ab).

It's useful for beginners and also for those violin players who want to learn to play the viola and learn the alto clef.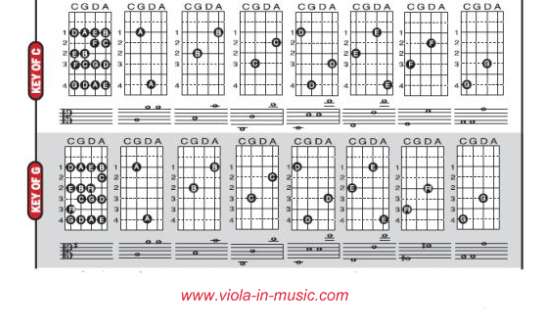 Right click to download your free Viola fingering chart, select Save target as...
By clicking, the file will open and you can view the fingering chart.
Also there are some books that contain viola fingering charts, together with exercises to learn music

---
Custom Search
---
Go from Viola fingering chart to Viola fingering
Go to Free classical music MIDI download
Go to Free classical music download - Sheet music
---