Feb 08, 2017
📆 8 February: Birthday of a (different) Hollywood star who composed a viola concerto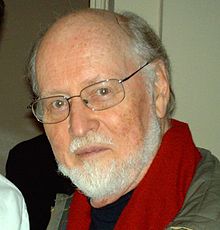 On a different page I mentioned the viola player William Primrose being a Hollywood Star of Recording in the Walk of Fame.
Now here is a different Hollywood Star, although he is not (yet?) in the Walk of Fame, who has to do with the viola.
John Williams was born today in 1932. He is an American pianist, composer and conductor. He is famous for having composed perhaps countless scores with the music for some of the most famous Hollywood movies, including Jaws, Star Wars, Close Encounters of the Third Kind, Superman, E.T., Indiana Jones, Jurassic Park, Schindler's List and some of the Harry Potter.
Continue reading "📆 8 February: Birthday of a (different) Hollywood star who composed a viola concerto"