Viola in music Blog
Hello! Come to this page to see the most recently added pages: whenever a new page is published or one is updated, it will appear here together with some other news.
If you want to receive these updates straight onto your computer, don't forget to click on the orange RSS button at the bottom of the left-hand side to subscribe to my RSS feed or add this page to your Yahoo! or Feedly. If it's not clear what this means, click on the little question mark ? near Subscribe To This Site.
Forget radio and TV (bad) news!
Subscribe here to receive the Viola Calendar, with daily micro viola news and start your day with good news in a musical way!
THEN, ALWAYS CHECK YOUR SPAM FOLDER AS THE CALENDAR MAY END UP THERE!
Download Google Calendar App to add the Viola Calendar to your phone
Thanks for visiting!
_______________________________________________________________
---
Mar 06, 2017
📆 6 March: op.127 Quartet premièred by Beethoven's teased friend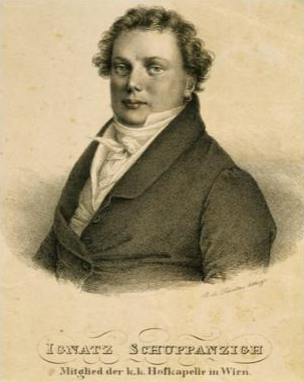 Today, 6 March, in 1825, Beethoven's Quartet op.127 was premièred. The quartet's first violin, Ignaz Schuppanzigh, was a famous violinist who also played the viola, actually started with it. He was a close friend of Beethoven's who used to tease him because he was fat and composed a little joke about him.
Read Read more about this Famous violinist who played the viola and listen to a musical joke
Continue reading "📆 6 March: op.127 Quartet premièred by Beethoven's teased friend"
Custom Search
---