John Williams's Viola concerto

Viola virtuoso and first viola star

Buy Viola in Music's Collection of
13 famous tunes
Read more
On a different page I mentioned the viola player William Primrose being a Hollywood Star of Recording in the Walk of Fame.
Now here is a different Hollywood Star, although he is not (yet?) in the Walk of Fame, who has to do with the viola.
John Williams is an American pianist, composer and conductor. He is famous for having composed perhaps countless scores with the music for some of the most famous Hollywood movies, including Jaws, Star Wars, Close Encounters of the Third Kind, Superman, E.T., Indiana Jones, Jurassic Park, Schindler's List and some of the Harry Potter.
Between Academy Awards, Golden Globe Awards, British Academy Film Awards and Grammy Awards, with his scores, Williams has won a total of 38 Awards. With 50 Academy Award nominations, Williams is the second most-nominated individual, after Walt Disney.

---

Beautiful gifts for musicians and music lovers, some free
---
Works for viola
John Williams must be very busy with film music, yet he found time to compose also several concert works, that is music not connected with movies.
What is of interest to us is that he composed something for viola. In particular,
in 2007: Duo Concertante for Violin and Viola
in 2009: Concerto for Viola and Orchestra
Here you can listen to the viola concerto, although the recording is not very good at all, it's just to get an idea.
It is an original addition to viola contemporary repertoire.

Jonh Williams Viola concerto

---
John Williams CDs with most famous music
If you want to enjoy your favourite movie's music here below you find a selection of recordings you can buy.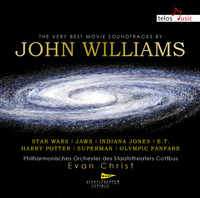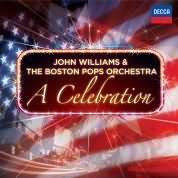 ---
John Williams sheet music and play-along CDs

If you fancy playing some of the famous tunes by Williams, there are several editions of sheet music with viola and piano parts as well as a play-along CD with orchestra accompaniment! or for string quartet,
Also, if you enjoyed Williams's music in the movies certainly will love playing it yourself or you know someone you plays the viola who would. Here you can find a selection of them, for players of all levels, from famous film themes to the demanding viola concerto for advanced viola players.
Click on the pictures, you'll go to a page where you'll be able to listen to these great viola solos!

More sheet music by Jonh Williams - See more Viola Play-along
---
Custom Search
---
---