The Kegelstatt Trio

for viola, clarinet and piano
by W. A. Mozart
Buy Viola in Music's Collection of
13 famous tunes
Read more
Another very interesting work Mozart wrote for viola is the Kegelstatt Trio K498, for clarinet, viola and piano.
According to the tradition, it was composed while Mozart was playing skittles (Kegelstatt, in German).
This trio is for a very unusual combination of instruments, although there are a few more compositions for this group, by Schumann, Bruch and Reinecke.
Several times Mozart composed works having specific people in mind. For example, he composed the horn concertos for a friend horn player, the piano concertos for himself, arias for particular singers and so on.
---

Beautiful gifts for musicians and music lovers, some free
---
---
The Kegelstatt trio was composed for his piano pupil Franziska Jacquin, for his friend clarinet player Anton Stadler and for himself to play the viola. Yes, Wolfgang played the viola! That's why he wrote beautifully for it, wonderful works like the Sinfonia Concertante for violin viola and orchestra, the string quintets with two violas, and other works.
For his friend Stadler, Mozart composed also the clarinet quintet and the clarinet concerto, one of his last works.
The trio is a very intimate composition, you can imagine these three friends enjoying themselves playing lovely music.
It was published with the indication of a more usual instrumentation, that is as a Trio for piano accompanied by a violin and a viola (adding that the violin part could be played by a clarinet). It was very common for a composer to publish a work giving indications of other instruments that could play it. It was just easier to sell it, and to more people too.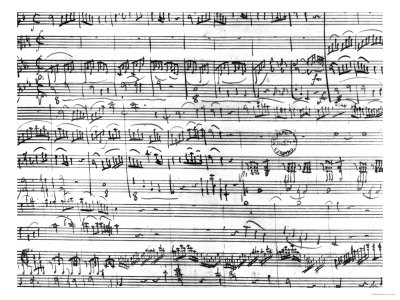 Trio, in E Flat Major "Kegelstatt" for Piano, Clarinet (Violin) and Viola, 1786
The movements
This trio is in three movements, Andante, Menuetto and Allegretto. The viola and clarinet have both a similar, mellow voice and Mozart writes in a way that allows them, and the piano as well, to appear in turn as the soloist or accompanying each other. I especially like the third movement, very singing from beginning to end.
---
Buy Mozart's Kegelstatt Trio
You can download the FREE MIDI file and download the FREE score
If you instead prefer already printed and bound parts and wish to buy them, you can click here. You'll get separate parts for piano, clarinet, viola and violin (instead of clarinet). Enjoy this beautiful music.
See more editions...
Go back from Kegelstatt Trio to Biography of Wolfgang Amadeus Mozart
Go back from Kegelstatt Trio to Mozart Sinfonia Concertante
---
Custom Search
---
---